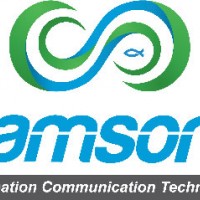 Business Ready QAssure Details
Business Ready QAssure number

10602

GITC/QITC Number
Q-5243
Legal Entity Name
Samson Communications Pty Ltd ATF Samson Group Trading Trust t/as
Trading Entity Name
Samson Communications
Website Address
http://www.samsons.com.au
Street Address
1 Sowden Street, Toowoomba, Queensland, 4350, Australia
Phone Number
07 4637 7555
Small-to-medium Business (SME)
Yes
Indigenous Business
No

To qualify as an indigenous business, a business must either: be at least 50% owned by Aboriginal or Torres Strait Islander people; employ at least 75% Aboriginal or Torres Strait Islander people; be an equal joint venture agreement with a majority-owned Aboriginal or Torres Strait Islander business entity.

Financial Check
No
General Contract
Comprehensive Contract
Supplier's Terms and Conditions
Bespoke Contract
Commencement Date
17/07/2014
Review Date
04/02/2021
ACN/ARBN/Overseas Org No.
126180961
ABN
59934653064
Postal Address
P O Box 7095, Toowoomba South, Queensland, 4350, Australia
Fax Number
07 4637 7500
Email
samsons@samsons.com.au
Sales Contact

Mr

Rick

Fry

rickf@samsons.com.au

07 4637 7555

Executive Summary
Samson Communications has been providing communication solutions to Toowoomba and the wider district for over 40 years. Offering only proven quality brands in Professional Telephony, ICT Data Cabling and Networking, Mobility and Satellite Solutions, Nursecall, IP and Hosted PBX and traditional telephone systems. Proud of our consistently impeccable customer service reputation, we will work with you to ensure your ICT infrastructure is reliable, relevant and current to your needs.
Capabilities
Note: For those suppliers who currently hold GITC or QITC accreditation, to confirm accredited modules and for copies of documentation please contact QITC directly at qitc@qld.gov.au
Components
Desktop
Facsimile
Mainframe
Midrange and Servers
Printed Circuit Boards
Hubs, Routers and Switches
LAN/WAN/MAN Data Communication Equipment
Line, Trans-missioning and Broadcasting Equipment
PABX System
Premises Cabling and Cabling Equipment
Radio Equipment
Satellite Equipment
Semi-conductors
Smart Cards
Storage Devices
Videoconferencing Equipment
Wireless Communications Equipment - Data
Wireless Communications Equipment - Voice
Hardware Market - Other
Maintenance/Support
Preventative Maintenance Services
Remedial Maintenance Services
Case, Software Development Tools
Communications, Networking and Middle-ware
Database and Database Administration
Diagnostic Software Tools
Human Computer Interface
Network, System and Application Management
Operating System
Programming Language
Security Management
Transaction Processing Monitor
System Software - Other
HR Management
Intranet/Internet Related
Modeling, Analysis and Decision Support
Multimedia Presentation
Office Automation
Application Software - Other
Help Desk Services
Maintenance/Support
Content/Information Provider
Provider Equipment on Customer Premises
Infrastructure Provider
Radio Services
Service/Access Provider - Mobile Data
Service/Access Provider - Mobile Voice
Service/Access Provider - Terrestrial Data
Service/Access Provider - Terrestrial Voice
Telecommunications - Other
Filtering Services
Remote Access Services
Internet Services