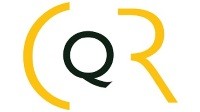 QAssure Details
QAssure number
10841

GITC number

Q-3797
Small-to-medium Business (SME)
Yes
QAssure Commencement Date
02/03/2017
Review Date
02/03/2018
Legal Entity Name
CQR Consulting Australia Pty Ltd
Trading Entity Name
CQR Consulting Australia
ACN/ARBN/Overseas Org No.
141058022
ABN
16141058022
Street Address
320 Adelaide St, Brisbane, Queensland, 4000, Australia
Postal Address
PO Box 188, Fullarton, South Australia, 5063, Australia
Phone Number
1300 277 001
Fax Number
1300 277 011
Email
enquiries@cqr.com
Sales Contact

Mr

Mark

Telkes

mark.telkes@cqr.com

0419 842 158

Website Address
www.cqr.com
Executive Summary
CQR is a leading provider of cyber security services in Australia and around the globe. Our strong network of technical and business expertise in our offices throughout Australian, UK and USA set us apart. We pride ourselves on working with our clients to create a partnership in which organisations can trust.
Capabilities
Note: For those suppliers who currently hold GITC accreditation, to confirm GITC accredited modules and for copies of GITC documentation please contact GITC directly at gitc@qld.gov.au or Ph 07 3719 7689.
ICT Security and Data Encryption
Audits
Consulting - Information
Disaster Recovery
Risk Management Services