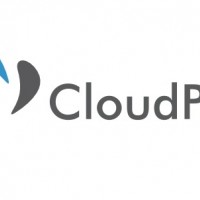 QAssure Details
QAssure number
10854

GITC number

Q-6235
Small-to-medium Business (SME)
Yes
QAssure Commencement Date
06/07/2016
Review Date
06/07/2017
Legal Entity Name
CloudPort Pty Ltd
Trading Entity Name
CloudPort
ACN/ARBN/Overseas Org No.
169375651
ABN
85169375651
Street Address
Unit 4288 Newmarket RoadNewMarket, Queensland, 4051, Australia
Postal Address
PO Box 102, Carina, Queensland, 4152, Australia
Phone Number
0447253651
Fax Number
Email
kenbartlett@cloudport.net.au
Sales Contact

Mr

Ken

Bartlett

kenbartlett@cloudport.net.au

0447253651

Website Address
www.cloudport.net.au
Executive Summary
CloudPort helps organisations prevent cyber attacks. We give clients – large and small – the services and technologies they need to transform the way they secure their critical assets in the cloud and on-premise. As a Proficio and Qualys reseller we are able to offer Australian companies a solution that is at the cutting edge of Managed Security Services (MSS). CloudPort also works with clients to optimize security programs, meet compliance requirements and leverage the power of cloud computing.
Capabilities
Note: For those suppliers who currently hold GITC accreditation, to confirm GITC accredited modules and for copies of GITC documentation please contact GITC directly at gitc@qld.gov.au or Ph 07 3719 7689.
ICT Security and Data Encryption
ICT Facilities Management
Audits
Consulting - Information
Risk Management Services
Communication Technology Consulting - Telecommunication
Filtering Services