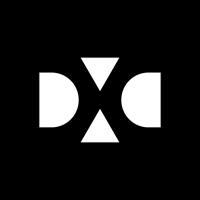 Business Ready QAssure Details
Business Ready QAssure number

10979

GITC/QITC Number
Q-3595
Legal Entity Name
Fruition Partners Australia Pty Ltd
Trading Entity Name
Fruition Partners Australia Pty Ltd
Website Address
www.dxc.technology/au/fruition
Street Address
Level 5, 100 Brookes St, Fortitude Valley, Queensland, 4006, Australia
Phone Number
1300 148 831
Small-to-medium Business (SME)
No
Indigenous Business
No

To qualify as an indigenous business, a business must either: be at least 50% owned by Aboriginal or Torres Strait Islander people; employ at least 75% Aboriginal or Torres Strait Islander people; be an equal joint venture agreement with a majority-owned Aboriginal or Torres Strait Islander business entity.

Financial Check
No
General Contract
Yes View contract
Comprehensive Contract
Yes View contract
Supplier's Terms and Conditions
Yes View contract
Bespoke Contract
Yes View contract
Commencement Date
21/08/2014
Review Date
30/04/2021
ACN/ARBN/Overseas Org No.
124654520
ABN
55124654520
Postal Address
G P O Box 4386, Melbourne, Victoria, 3001, Australia
Fax Number
03 9923 6758
Email
sales@uxckeystone.com.au
Sales Contact

Mr

Brendan

Rowling

browling@dxc.com

1300 148 831

Executive Summary
Fruition Partners offers a better way of delivering outcomes in the enterprise service space. We can offer you pre-configured, best-practice solutions, based on a proven track record. We've completed projects for more than 1500 customers since 2007, so we know how to make your project successful. Whether you want an out-of-the-box solution with some customisation, or a fully-tailored solution for your industry, we can deliver. Tell us what you need. We'll help you get there.
Capabilities
Note: For those suppliers who currently hold GITC or QITC accreditation, to confirm accredited modules and for copies of documentation please contact QITC directly at qitc@qld.gov.au
Case, Software Development Tools
Database and Database Administration
Diagnostic Software Tools
Network, System and Application Management
Transaction Processing Monitor
HR Management
Intranet/Internet Related
Modeling, Analysis and Decision Support
Application Software - Other
Developed Software
Web Design and Development
Developed Solutions
Web Services
Modifications
Help Desk Services
Maintenance/Support
Packaged Software
Contracting Services
Programming
Project Management
System Analysis
Software Training
Audits
Consulting - Information
Disaster Recovery
Project Management
Risk Management Services
ICT Facilities Management
System Integration
Data Conversion and Modification