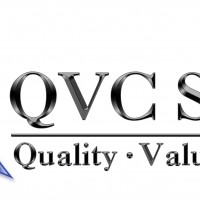 QAssure Details
QAssure number
11121

GITC number

Q-2881
Small-to-medium Business (SME)
Yes
QAssure Commencement Date
03/09/2014
Review Date
03/09/2017
Legal Entity Name
QVC Solutions Pty Ltd
Trading Entity Name
QVC Solutions
ACN/ARBN/Overseas Org No.
099595132
ABN
34099595132
Street Address
Level 7, 320 Adelaide Street, Brisbane, Queensland, 4000, Australia
Postal Address
GPO Box 2827, Brisbane, Queensland, 4001, Australia
Phone Number
0730109378
Fax Number
Email
shannon.service@qvcsolutions.com
Sales Contact

Mr

Kevan

Sangster

sales@qvcsolutions.com

+61 7 3010 9378

Website Address
http://www.qvcsolutions.com
Executive Summary
QVC is a leading provider of professional project management solutions headquartered in Brisbane, providing guidance, delivery and skills development in all aspects of project, program and portfolio management. The name QVC reflects the company's mission to provide Quality at great Value with unwavering Commitment to deliver outstanding Solutions. Since 2002, we have been providing professional project management solutions at every level for a host of major organisations.
Capabilities
Note: For those suppliers who currently hold GITC accreditation, to confirm GITC accredited modules and for copies of GITC documentation please contact GITC directly at gitc@qld.gov.au or Ph 07 3719 7689.
Project Services
Contracting Services
Project Management
Audits
Consulting - Information
Project Management
Risk Management Services
Recruitment Services
System Analysis
Communication Technology Consulting - Telecommunication