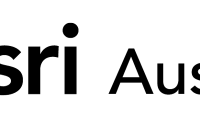 Business Ready QAssure Details
Business Ready QAssure number

11173

GITC/QITC Number
Q-81
Legal Entity Name
Esri Australia Pty Ltd
Trading Entity Name
Esri Australia
Website Address
www.esriaustralia.com.au
Street Address
Level 3, 111 Elizabeth St, Brisbane, Queensland, 4000, Australia
Phone Number
07 3218 4144
Small-to-medium Business (SME)
Yes
Indigenous Business
No

To qualify as an indigenous business, a business must either: be at least 50% owned by Aboriginal or Torres Strait Islander people; employ at least 75% Aboriginal or Torres Strait Islander people; be an equal joint venture agreement with a majority-owned Aboriginal or Torres Strait Islander business entity.

Financial Check
Yes
General Contract
Comprehensive Contract
Supplier's Terms and Conditions
Bespoke Contract
Commencement Date
02/09/2014
Review Date
02/09/2018
ACN/ARBN/Overseas Org No.
008852775
ABN
Postal Address
PO Box 15459, Brisbane City East, Queensland, 4002, Australia
Fax Number
07 3211 1310
Email
connect@esriaustralia.com.au
Executive Summary
Esri Australia is the nation's leading GIS technology and services provider. We're the exclusive local distributor of Esri's world-leading ArcGIS platform, and over the past four decades have built a strong track-record of achievement, earning the trust of the nation's most progressive government agencies and commercial enterprises.
Capabilities
Note: For those suppliers who currently hold GITC or QITC accreditation, to confirm accredited modules and for copies of documentation please contact QITC directly at qitc@qld.gov.au
Database and Database Administration
System Software - Other
Intranet/Internet Related
Modeling, Analysis and Decision Support
Application Software - Other
Developed Software
Web Design and Development
Developed Solutions
Web Services
Modifications
Maintenance/Support
Packaged Software
Contracting Services
Programming
Software Training
Consulting - Information
Project Management
ICT Facilities Management
System Integration
Hosting Services
Data Conversion and Modification
Project Management
System Analysis
Audits
Content/Information Provider