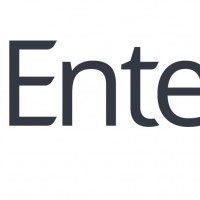 QAssure Details
QAssure number
11817

GITC number

Q-5651
Small-to-medium Business (SME)
Yes
QAssure Commencement Date
11/11/2014
Review Date
11/11/2017
Legal Entity Name
Entegy Pty Ltd
Trading Entity Name
Entegy
ACN/ARBN/Overseas Org No.
156242385
ABN
21156242385
Street Address
5/28 Donkin St, West End, Queensland, 4101, Australia
Postal Address
PO Box 73, Stones Corner, Queensland, 4120, Australia
Phone Number
07 3169 2352
Fax Number
Email
info@entegy.com.au
Sales Contact

Mr

Angus

Hotchin

angus@entegy.com.au

07 3169 2352

Website Address
www.entegy.com.au
Executive Summary
Entegy builds and delivers Australia's leading event engagement technology products. Entegy provides a powerful suite of integrated event and venue technology designed to connect people, destinations and events. The key to our suite is the connection and natural integration between each product, delivered via an extremely easy to use mobile app. Built for events, conventions and exhibitions the suite molds itself to suit each style of event perfectly.
Capabilities
Note: For those suppliers who currently hold GITC accreditation, to confirm GITC accredited modules and for copies of GITC documentation please contact GITC directly at gitc@qld.gov.au or Ph 07 3719 7689.
Application Software - Other
Developed Software
Web Design and Development
Developed Solutions
Maintenance/Support
Web Services
Hosting Services
Internet Domain Name Services, incl. Registration
Packaged Software
System Integration
Internet Services