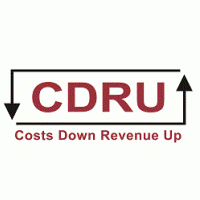 QAssure Details
QAssure number
12287

GITC number

Q-4822
General Contract
Comprehensive Contract
Small-to-medium Business (SME)
Yes
QAssure Commencement Date
23/01/2015
Review Date
23/01/2018
Legal Entity Name
CDRU NSW PTY LTD
Trading Entity Name
Costs Down Revenue Up
ACN/ARBN/Overseas Org No.
134655673
ABN
58134655673
Street Address
Lvl 18333 Ann StBrisbane, Queensland, 4000, Australia
Postal Address
Lvl 653 Walker StNorth Sydney, New South Wales, 2060, Australia
Phone Number
+61 7 3041 4008
Fax Number
+61 7 3232 1200
Email
admin@cdru.com.au
Sales Contact

Mr

Paul

Cox

pcox@cdru.com.au

0422455290

Website Address
www.cdru.com.au
Executive Summary
CDRU is the largest Independent ICT, Shared Services and BPM advisory business in Australia. We support organisations Transform and Reduce costs across all their ICT Pillars through our team of over 60 consultants, a leading edge process and an absolute focus against delivering our clients specific outcomes. We work with some of the largest organisations in Australia and in Government where we have panel accreditation across Queensland, NSW,Victoria and with Federal Govt in Canberra.
Capabilities
Note: For those suppliers who currently hold GITC accreditation, to confirm GITC accredited modules and for copies of GITC documentation please contact GITC directly at gitc@qld.gov.au or Ph 07 3719 7689.
Audits
Consulting - Information
Disaster Recovery
Project Management
Risk Management Services
Business Network and Strategic Alliance Facilitation
Communication Technology Consulting - Telecommunication
Contracting Services
Project Management
Project Services
Recruitment Services
Telecommunications - Other