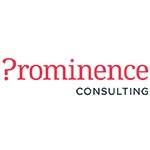 Business Ready QAssure Details
Business Ready QAssure number

12341

GITC/QITC Number
Q-2131
Legal Entity Name
Prominence Pty Ltd
Trading Entity Name
Prominence Pty Ltd
Website Address
www.prominenceconsulting.com.au
Street Address
Suite 90955 Railway TerraceMilton, Queensland, 4064, Australia
Phone Number
07 3170 3764
Small-to-medium Business (SME)
Yes
Indigenous Business
No

To qualify as an indigenous business, a business must either: be at least 50% owned by Aboriginal or Torres Strait Islander people; employ at least 75% Aboriginal or Torres Strait Islander people; be an equal joint venture agreement with a majority-owned Aboriginal or Torres Strait Islander business entity.

Financial Check
Yes
General Contract
Yes View contract
Comprehensive Contract
Yes View contract
Supplier's Terms and Conditions
Yes View contract
Bespoke Contract
Yes View contract
Commencement Date
21/01/2015
Review Date
21/01/2021
ACN/ARBN/Overseas Org No.
105997715
ABN
18105997715
Postal Address
PO Box 66, Taigum, Queensland, 4018, Australia
Fax Number
none
Email
enquiries@ProminenceConsulting.com.au
Sales Contact

Ms

Leanne

Ryan

lryan@ProminenceConsulting.com.au

07 3170 3764

Executive Summary
Established in 2003, Prominence Consulting is a privately owned Australian company with a global reach. We bring business and project leaders together with highly skilled specialist consultants to tackle business problems in an efficient and fit-for-purpose way. Shaping a successful future takes strong leadership and specialist skills. Our team of independent, professional consultants are hand-picked for seamless collaboration and cultural fit within your organisation.
Capabilities
Note: For those suppliers who currently hold GITC or QITC accreditation, to confirm accredited modules and for copies of documentation please contact QITC directly at qitc@qld.gov.au
Project Services
Recruitment Services
Contracting Services
Project Management
System Analysis
Audits
Consulting - Information
Project Management
Risk Management Services
Web Design and Development
Business Network and Strategic Alliance Facilitation