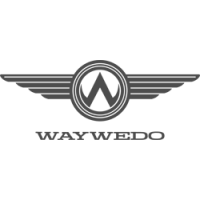 QAssure Details
QAssure number
12589
General Contract
Comprehensive Contract
Supplier's Terms and Conditions
Bespoke Contract
Small-to-medium Business (SME)
Yes
Indigenous Business

To qualify as an indigenous business, a business must either: be at least 50% owned by Aboriginal or Torres Strait Islander people; employ at least 75% Aboriginal or Torres Strait Islander people; be an equal joint venture agreement with a majority-owned Aboriginal or Torres Strait Islander business entity.

QAssure Commencement Date
19/05/2017
Review Date
19/05/2018
Legal Entity Name
Keyword Intent Pty Ltd
Trading Entity Name
Way We Do
ACN/ARBN/Overseas Org No.
138544555
ABN
74138544555
Street Address
Corporate House, Suite 27138 Juliette StGreenslopes, Queensland, 4120, Australia
Postal Address
PO Box 1630, Capalaba, Queensland, 4157, Australia
Phone Number
07 3303 8677
Fax Number
Email
dan@waywedo.com
Sales Contact

Ms

Jacqui

Jones

jacqui@waywedo.com

07 3303 8677

Website Address
www.waywedo.com
Executive Summary
Every business requires policies and procedures, and for many they are "mission critical". Way We Do is a cloud-based software-as-a-service solution that proactively prompts your employees to use policies and procedures in their day to day workflow, so nothing is forgotten, ensuring your business complies with required regulations and internal standards, and keeping your business efficiently humming along as it should. Sign up to a free 14-day free trial at www.waywedo.com.
Capabilities
Note: For those suppliers who currently hold GITC accreditation, to confirm GITC accredited modules and for copies of GITC documentation please contact GITC directly at gitc@qld.gov.au or Ph 07 3719 7689.
Application Software - Other