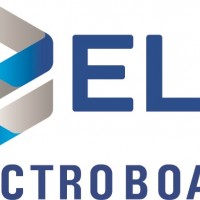 Business Ready QAssure Details
Business Ready QAssure number

13079

GITC/QITC Number
Q-2863
Legal Entity Name
ELB Pty Ltd
Trading Entity Name
ELB Pty Ltd
Website Address
https://www.elb.com.au
Street Address
82 Brookes Street, Fortitude Valley, Queensland, 4006, Australia
Phone Number
02 9433 4945
Small-to-medium Business (SME)
Yes
Indigenous Business
No

To qualify as an indigenous business, a business must either: be at least 50% owned by Aboriginal or Torres Strait Islander people; employ at least 75% Aboriginal or Torres Strait Islander people; be an equal joint venture agreement with a majority-owned Aboriginal or Torres Strait Islander business entity.

Financial Check
No
General Contract
Comprehensive Contract
Supplier's Terms and Conditions
Bespoke Contract
Commencement Date
08/01/2016
Review Date
06/04/2022
ACN/ARBN/Overseas Org No.
118842372
ABN
47118842372
Postal Address
20 Atchison Street, St Leonards, New South Wales, 2065, Australia
Fax Number
02 8436 6320
Email
r.tiller@elb.com.au
Sales Contact

Mr

Tim

Murphy

t.murphy@elb.com.au

0438 538 299

Executive Summary
ELB, formerly ELECTROBOARD Solutions, is an integrated solutions provider, specialising in leading-edge products and services for Audio Visual collaboration and Unified Communications. Pioneering integrated technologies since 1986, we strive to deliver high-quality solutions for all our enterprise, education and government customers. Now in our 35th year of business, ELB has grown to become one of the largest and most recognised companies in the industry.
Capabilities
Note: For those suppliers who currently hold GITC or QITC accreditation, to confirm accredited modules and for copies of documentation please contact QITC directly at qitc@qld.gov.au
Videoconferencing Equipment
Wireless Communications Equipment - Data
Wireless Communications Equipment - Voice
Maintenance/Support
Preventative Maintenance Services
Remedial Maintenance Services
Network, System and Application Management
Multimedia Presentation
Application Software - Other
Help Desk Services
Maintenance/Support
Packaged Software
Contracting Services
Project Management
Audits
Consulting - Information
Project Management
System Integration
Hosting Services