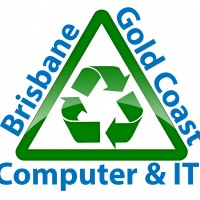 Business Ready QAssure Details
Business Ready QAssure number

15500

GITC/QITC Number
Q-6200
Legal Entity Name
MyGov Systems Australia PTY LTD
Trading Entity Name
Brisbane Computer and IT Recycling
Website Address
www.brisbanecomputeranditrecycling.com
Street Address
22 GALENA COURT BETHANIA, BETHANIA, Queensland, 4205, Australia
Phone Number
0731910517
Small-to-medium Business (SME)
Yes
Indigenous Business
No

To qualify as an indigenous business, a business must either: be at least 50% owned by Aboriginal or Torres Strait Islander people; employ at least 75% Aboriginal or Torres Strait Islander people; be an equal joint venture agreement with a majority-owned Aboriginal or Torres Strait Islander business entity.

Financial Check
Yes
General Contract
Comprehensive Contract
Supplier's Terms and Conditions
Bespoke Contract
Commencement Date
14/06/2017
Review Date
27/08/2019
ACN/ARBN/Overseas Org No.
161275181
ABN
98367956044
Postal Address
PO BOX 23122 GALENA COURT BETHANIAWATERFORD, Queensland, 4133, Australia
Fax Number
Email
info@brisbanecomputeranditrecycling.com
Sales Contact

Mr

Michael

chandler

info@brisbanecomputeranditrecycling.com

0731910517

Executive Summary
Brisbane Computer and IT Recycling is a locally owned and operated business servicing Brisbane & South East Queensland. Founded in 2008 we have grown to become one of Queensland's most trusted IT Recycling and Remarketing companies. When looking for a low or no cost solution for your end of life IT equipment, you have come to the right place. We service all businesses in Brisbane, Logan, Ipswich and on the Gold Coast. All our services are based on the philosophy of FREE.
Capabilities
Note: For those suppliers who currently hold GITC or QITC accreditation, to confirm accredited modules and for copies of documentation please contact QITC directly at qitc@qld.gov.au
Components
Desktop
Facsimile
Mainframe
Midrange and Servers
Hubs, Routers and Switches
LAN/WAN/MAN Data Communication Equipment
PABX System
Premises Cabling and Cabling Equipment
Radio Equipment
Satellite Equipment
Printers
Storage Devices
Videoconferencing Equipment
Wireless Communications Equipment - Data
Wireless Communications Equipment - Voice
Hardware Market - Other
Operating System