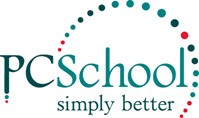 QAssure Details
QAssure number
15888

GITC number

Q-6237
Small-to-medium Business (SME)
Yes
QAssure Commencement Date
07/07/2016
Review Date
07/07/2017
Legal Entity Name
Com-Assist Solutions Pty Ltd as Trustee for The Croese Family Trust
Trading Entity Name
Com-Assist Solutions Pty Limited
ACN/ARBN/Overseas Org No.
010651224
ABN
34091811069
Street Address
112 Mulara Rd, Bondoola, Queensland, 4703, Australia
Postal Address
PO Box 322, Yeppoon, Queensland, 4703, Australia
Phone Number
61749395995
Fax Number
Email
brendan@pcschool.net
Sales Contact

Mrs

Kate

Poffley

kate@pcschool.net

61 7 49395995

Website Address
www.pcschool.net
Executive Summary
PCSchool is a developer of Student Management School Information software supplying school administration software to schools and colleges throughout Australia and New Zealand since 1986. The company is an Accredited supplier Student Management systems into the Ministry of Education, New Zealand as well as servicing Schools and Colleges throughout Australia.
Capabilities
Note: For those suppliers who currently hold GITC accreditation, to confirm GITC accredited modules and for copies of GITC documentation please contact GITC directly at gitc@qld.gov.au or Ph 07 3719 7689.
Developed Solutions
Help Desk Services
Maintenance/Support
Packaged Software