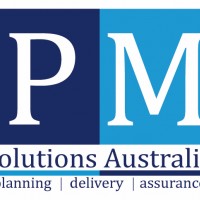 Business Ready QAssure Details
Business Ready QAssure number

16333

GITC/QITC Number
Q-6278
Legal Entity Name
PM Solutions (Australia) Pty Ltd
Trading Entity Name
PM Solutions Australia
Website Address
www.pmsolutionsaustralia.com.au
Street Address
Suite 14192 Ann StreetBrisbane, Queensland, 4000, Australia
Phone Number
07 30414014
Small-to-medium Business (SME)
Yes
Indigenous Business
Yes

To qualify as an indigenous business, a business must either: be at least 50% owned by Aboriginal or Torres Strait Islander people; employ at least 75% Aboriginal or Torres Strait Islander people; be an equal joint venture agreement with a majority-owned Aboriginal or Torres Strait Islander business entity.

Financial Check
Yes
General Contract
Yes View contract
Comprehensive Contract
Yes View contract
Supplier's Terms and Conditions
Yes View contract
Bespoke Contract
Yes View contract
Commencement Date
17/08/2016
Review Date
17/08/2019
ACN/ARBN/Overseas Org No.
123405756
ABN
16123405756
Postal Address
PO Box 3700, Robina Town Centre, Queensland, 4230, Australia
Fax Number
07 30414015
Email
assurance@pmsolutionsaustralia.com.au
Sales Contact

Mr

Mark

Porter

mark@pmsolutionsaustralia.com.au

0439 369 311

Executive Summary
PM Solutions Australia is a strongly independent and progressive, professional services and Project Solutions Company, providing consultancy services to clients and partners within government, the not-for-profit and private sectors throughout Australia, New Zealand and the Asia Pacific. We are a professional services and project solutions firm dedicated helping our clients plan, deliver and assure their portfolios of projects, whilst improving their future business performance.
Capabilities
Note: For those suppliers who currently hold GITC or QITC accreditation, to confirm accredited modules and for copies of documentation please contact QITC directly at qitc@qld.gov.au
Smart Cards
Project Services
Contracting Services
Programming
Project Management
System Analysis
Audits
Consulting - Information
Project Management
Risk Management Services
Communication Technology Consulting - Telecommunication
System Integration