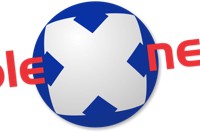 Business Ready QAssure Details
Business Ready QAssure number

17672

GITC/QITC Number
Q-6421
Legal Entity Name
PlexNet Pty Ltd
Trading Entity Name
PlexNet Pty Ltd
Website Address
www.plexnet.com.au
Street Address
86 Weston Street, Harris Park, New South Wales, 2150, Australia
Phone Number
+61 2 8896 6199
Small-to-medium Business (SME)
Yes
Indigenous Business
No

To qualify as an indigenous business, a business must either: be at least 50% owned by Aboriginal or Torres Strait Islander people; employ at least 75% Aboriginal or Torres Strait Islander people; be an equal joint venture agreement with a majority-owned Aboriginal or Torres Strait Islander business entity.

Financial Check
Yes
General Contract
Yes View contract
Comprehensive Contract
Yes View contract
Supplier's Terms and Conditions
Yes View contract
Bespoke Contract
Yes View contract
Commencement Date
17/01/2017
Review Date
17/01/2019
ACN/ARBN/Overseas Org No.
155604809
ABN
84155604809
Postal Address
PO Box 1163, Sutherland, New South Wales, 1499, Australia
Fax Number
Email
dom.fitzgibbon@plexnet.com.au
Sales Contact

Mr

Dom

Fitzgibbon

sales@plexnet.com.au

+61 2 8896 6199

Executive Summary
PlexNet is a dynamic company providing technical services and solutions to the Australian ICT marketplace.The company's founders have over 36 years of combined technical and sales experience. Over the last 15 years we have worked closely with many vendors and technology solutions and this experience defines what PlexNet is today. With major global partners such as NETSCOUT and Spirent Communications, and supported by a number of other partners, PlexNet has an unparalleled solution and skill set.
Capabilities
Note: For those suppliers who currently hold GITC or QITC accreditation, to confirm accredited modules and for copies of documentation please contact QITC directly at qitc@qld.gov.au
LAN/WAN/MAN Data Communication Equipment
Wireless Communications Equipment - Data
Wireless Communications Equipment - Voice
Hardware Market - Other
Maintenance/Support
Preventative Maintenance Services
Remedial Maintenance Services
Diagnostic Software Tools
Network, System and Application Management
Transaction Processing Monitor
Modeling, Analysis and Decision Support
System Analysis
Communication Technology Consulting - Telecommunication
System Integration