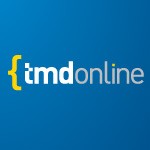 QAssure Details
QAssure number
18750

GITC number

Q-6563
Small-to-medium Business (SME)
Yes
QAssure Commencement Date
29/06/2017
Review Date
29/06/2018
Legal Entity Name
Moffatt Consulting Pty Ltd
Trading Entity Name
TMD Online
ACN/ARBN/Overseas Org No.
114879195
ABN
68114879195
Street Address
2/5 Markeri Street, Mermaid Beach, Queensland, 4218, Australia
Postal Address
PO Box 35, Mermaid Beach, Queensland, 4218, Australia
Phone Number
1300 422 305
Fax Number
Email
trent@tmdonline.com.au
Sales Contact

Mr

Trent

Moffatt

info@tmdonline.com.au

1300 422 305

Website Address
tmdonline.com.au
Executive Summary
The internet is a frontier, constantly growing, changing and evolving. At TMD Online, we bring certainty to the frontier – providing your company with reliable and highly customised web solutions including custom website and web application development. We also provide strategy and solutions around Search Engine Advertising / Optimisation and email marketing.
Capabilities
Note: For those suppliers who currently hold GITC accreditation, to confirm GITC accredited modules and for copies of GITC documentation please contact GITC directly at gitc@qld.gov.au or Ph 07 3719 7689.
Web Design and Development
Developed Solutions
Web Services
Modifications
Search Engine Registration Services