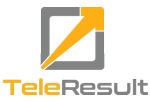 Business Ready QAssure Details
Business Ready QAssure number

18921

Legal Entity Name
TeleResult Pty Ltd
Trading Entity Name
TeleResult
Website Address
www.teleresult.com.au
Street Address
Level 36, Riparian Plaza 71 Eagle Street, Brisbane, Queensland, 4000, Australia
Phone Number
0731142420
Small-to-medium Business (SME)
Yes
Indigenous Business
No

To qualify as an indigenous business, a business must either: be at least 50% owned by Aboriginal or Torres Strait Islander people; employ at least 75% Aboriginal or Torres Strait Islander people; be an equal joint venture agreement with a majority-owned Aboriginal or Torres Strait Islander business entity.

Financial Check
Yes
General Contract
Comprehensive Contract
Supplier's Terms and Conditions
Bespoke Contract
Commencement Date
23/08/2017
Review Date
23/08/2019
ACN/ARBN/Overseas Org No.
077743027
ABN
58077743027
Postal Address
Level 7, 54 Miller Street, North Sydney, New South Wales, 2060, Australia
Fax Number
Email
bstevens@teleresult.com.au
Sales Contact

Mr

Mark

Mcbride

mmcbride@teleresult.com.au

0448558447

Executive Summary
TeleResult (formerly known as Housley Consulting) was established in 1972 and is Australian owned. Our name was chosen to reflect our goal to deliver results for our clients. TeleResult is Australia's longest established, vendor and service provider independent Telecoms Consultancy. Our specific areas of expertise are delivering quality Telecoms Expense Management (TeleControl) and Enterprise Mobility Services (TeleMobile) to large corporate and government clients.
Capabilities
Note: For those suppliers who currently hold GITC or QITC accreditation, to confirm accredited modules and for copies of documentation please contact QITC directly at qitc@qld.gov.au
LAN/WAN/MAN Data Communication Equipment
Project Management
Communication Technology Consulting - Telecommunication
Telecommunications Facilities Management
Telecommunications - Other
Hubs, Routers and Switches
PABX System
Wireless Communications Equipment - Data
Contracting Services
Wireless Communications Equipment - Voice
Network, System and Application Management
Security Management
Modeling, Analysis and Decision Support
Help Desk Services
Project Management
Audits
Consulting - Information
Risk Management Services
Business Network and Strategic Alliance Facilitation
ICT Facilities Management
System Integration
Service/Access Provider - Mobile Data
Service/Access Provider - Mobile Voice
Service/Access Provider - Terrestrial Voice