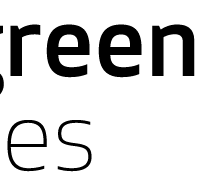 QAssure Details
QAssure number
19128

GITC number

Q-6629
General Contract
Comprehensive Contract
Supplier's Terms and Conditions
Bespoke Contract
Small-to-medium Business (SME)
Yes
Indigenous Business

To qualify as an indigenous business, a business must either: be at least 50% owned by Aboriginal or Torres Strait Islander people; employ at least 75% Aboriginal or Torres Strait Islander people; be an equal joint venture agreement with a majority-owned Aboriginal or Torres Strait Islander business entity.

QAssure Commencement Date
24/08/2017
Review Date
24/08/2018
Legal Entity Name
Evergreen Services Pty Ltd
Trading Entity Name
Evergreen Electrical Services
ACN/ARBN/Overseas Org No.
166668300
ABN
22166668300
Street Address
6/62 Secam Street, Mansfield, Queensland, 4122, Australia
Postal Address
PO Box 30, Underwood, Queensland, 4119, Australia
Phone Number
1300353232
Fax Number
Email
admin@evergreenelectrical.com.au
Sales Contact

Mr

Troy

Fox

troy@evergreenelectrical.com.au

1300353232

Website Address
http://www.evergreenelectrical.com.au/
Executive Summary
Evergreen Services Pty Ltd is a licensed electrical contractor covering all facets of the electrical and communications industry. Our team will deliver your installation and maintenance requirements with the professionalism and quality expected in today's competitive market. Our mission is to "Provide a safe and consistent high level of service, workmanship and materials to establish ourselves as a market leader utilising our technical capabilities in service delivery and tcustomer support.
Capabilities
Note: For those suppliers who currently hold GITC accreditation, to confirm GITC accredited modules and for copies of GITC documentation please contact GITC directly at gitc@qld.gov.au or Ph 07 3719 7689.
Premises Cabling and Cabling Equipment
Wireless Communications Equipment - Data
Maintenance/Support
Preventative Maintenance Services
Remedial Maintenance Services
Infrastructure Provider
Telecommunications - Other