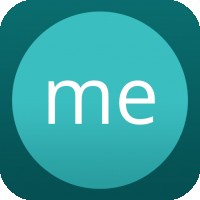 Business Ready QAssure Details
Business Ready QAssure number

19438

Legal Entity Name
LOGBOOK ME PTY LTD
Trading Entity Name
LOGBOOKME
Website Address
LOGBOOKME.COM
Street Address
84A BRUNSWICK STREETLEVEL 2FORTITUDE VALLEY, Queensland, 4006, Australia
Phone Number
1800LOGBOOK
Small-to-medium Business (SME)
Yes
Indigenous Business
No

To qualify as an indigenous business, a business must either: be at least 50% owned by Aboriginal or Torres Strait Islander people; employ at least 75% Aboriginal or Torres Strait Islander people; be an equal joint venture agreement with a majority-owned Aboriginal or Torres Strait Islander business entity.

Financial Check
Yes
General Contract
Yes View contract
Comprehensive Contract
Yes View contract
Supplier's Terms and Conditions
Yes View contract
Bespoke Contract
Yes View contract
Commencement Date
11/12/2017
Review Date
16/12/2020
ACN/ARBN/Overseas Org No.
165232520
ABN
23165232520
Postal Address
275 ALFRED STREET NLEVEL 4NORTH SYDNEY, New South Wales, 2060, Australia
Fax Number
Email
FINANCE@LOGBOOKME.COM
Sales Contact

Mr

GERARD

MCLENNAN

SALES@LOGBOOKME.COM

1800LOGBOOK

Executive Summary
LogbookMe is more than just a logbook... a cloud-based online platform which logs a vehicles trip and data to deliver useful, relevant reporting. Utilising an intelligent GPS device which is easily installed in a vehicle to transmit data in real time to optimise fleet management, driver safety, eliminate unnecessary administration and automate the logbook of-course!
Capabilities
Note: For those suppliers who currently hold GITC or QITC accreditation, to confirm accredited modules and for copies of documentation please contact QITC directly at qitc@qld.gov.au
Developed Solutions
Web Services
Packaged Software
ICT Facilities Management
Internet Services
Data Conversion and Modification