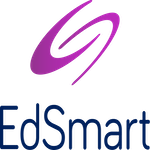 Business Ready QAssure Details
Business Ready QAssure number

19830

Legal Entity Name
Cloud Paper Group Pty Ltd
Trading Entity Name
EdSmart
Website Address
www.edsmart.com
Street Address
Level 1/180 Albert Road, South Melbourne, Victoria, 3205, Australia
Phone Number
038560 0890
Small-to-medium Business (SME)
Yes
Indigenous Business
No

To qualify as an indigenous business, a business must either: be at least 50% owned by Aboriginal or Torres Strait Islander people; employ at least 75% Aboriginal or Torres Strait Islander people; be an equal joint venture agreement with a majority-owned Aboriginal or Torres Strait Islander business entity.

Cyber Security Insurance Coverage
No
Financial Check
No
General Contract
No
Comprehensive Contract
No
Bespoke Contract
No
Supplier's Terms and Conditions
No
Commencement Date
20/04/2018
Review Date
28/06/2022
ACN/ARBN/Overseas Org No.
169666317
ABN
55169666317
Postal Address
PO Box 126, Hampton, Victoria, 3188, Australia
Fax Number
Email
david@edsmart.com
Sales Contact

Ms

Ellen

Richards

ellen@edsmart.com

038560 0890

Executive Summary
EdSmart is the creator of the EdSmart cloud-based School Organisation System (SOS) for streamlining and enhancing daily administration in K-12 schools.
Capabilities
Note: For those suppliers who currently hold GITC or QITC accreditation, to confirm accredited modules and for copies of documentation please contact QITC directly at qitc@qld.gov.au
HR Management
Office Automation
Application Software - Other