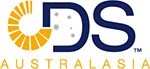 Business Ready QAssure Details
Business Ready QAssure number

10132

GITC/QITC Number
Q-3977
Legal Entity Name
CDS (Australasia) Pty Ltd
Trading Entity Name
CDS (Australasia) Pty Ltd
Website Address
www.celcat.com.au
Street Address
Shop 16, 14-18 Discovery Drive, North Lakes, Queensland, 4509, Australia
Phone Number
07 3350 3076
Small-to-medium Business (SME)
Yes
Indigenous Business
No

To qualify as an indigenous business, a business must either: be at least 50% owned by Aboriginal or Torres Strait Islander people; employ at least 75% Aboriginal or Torres Strait Islander people; be an equal joint venture agreement with a majority-owned Aboriginal or Torres Strait Islander business entity.

Financial Check
No
General Contract
Yes View contract
Comprehensive Contract
Supplier's Terms and Conditions
Bespoke Contract
Commencement Date
17/07/2014
Review Date
31/12/2019
ACN/ARBN/Overseas Org No.
108805929
ABN
97108805929
Postal Address
PO Box 5670, Stafford Heights, Queensland, 4053, Australia
Fax Number
07 3350 5811
Email
cliveos@celcat.com.au
Sales Contact

Mr

Clive

O'Sullivan

cliveos@celcat.com.au

0733503076

Executive Summary
CDS (Australasia) Pty Ltd – commenced in 1997 as a CELCAT partner with one site in Australia. We now have CELCAT sites right across Australia , SE Asia and the Pacific. Hundreds of universities and colleges worldwide choose CELCAT to provide state of the art solutions to solve complex scheduling and attendance monitoring requirements. CDS (Australsia) Pty Ltd also offers CELCAT training, scheduling consultancy work and assist with integration to supplier software and CELCAT.
Capabilities
Note: For those suppliers who currently hold GITC or QITC accreditation, to confirm accredited modules and for copies of documentation please contact QITC directly at qitc@qld.gov.au
Hardware Market - Other
Communications, Networking and Middle-ware
Database and Database Administration
Human Computer Interface
System Software - Other
Intranet/Internet Related
Application Software - Other
Help Desk Services
Maintenance/Support
Software Training
Consulting - Information
System Integration
Packaged Software