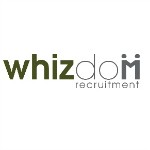 Business Ready QAssure Details
Business Ready QAssure number

10730

GITC/QITC Number
Q-4734
Legal Entity Name
Whizdom Pty Ltd t/as
Trading Entity Name
Whizdom Management/Recruitment
Website Address
www.whizdom.com.au
Street Address
Canberra City West, Tower A,Level 5, 7 London Circuit,Canberra, ACT, 2601, Australia
Phone Number
1300 944 936
Small-to-medium Business (SME)
Yes
Indigenous Business
No

To qualify as an indigenous business, a business must either: be at least 50% owned by Aboriginal or Torres Strait Islander people; employ at least 75% Aboriginal or Torres Strait Islander people; be an equal joint venture agreement with a majority-owned Aboriginal or Torres Strait Islander business entity.

Financial Check
Yes
General Contract
Yes View contract
Comprehensive Contract
Supplier's Terms and Conditions
Yes View contract
Bespoke Contract
Commencement Date
17/07/2014
Review Date
31/12/2018
ACN/ARBN/Overseas Org No.
119884945
ABN
52119884945
Postal Address
PO Box 7112, Kaleen, ACT, 2617, Australia
Fax Number
1300 944 932
Email
admin@whizdom.com.au
Executive Summary
Whizdom Pty Ltd is a Small to Medium Enterprise (SME) based in Canberra that has been providing on hire for Professional Staffing (contingent workforce) and Permanent Placement services to Government Departments and Private Sector organisations since 2006. Our focus is on people, labour hire services and permanent placements for organisations. We are not a solutions provider organisation, but have a strong commitment to support solution providers in resourcing and finding the best talent.
Capabilities
Note: For those suppliers who currently hold GITC or QITC accreditation, to confirm accredited modules and for copies of documentation please contact QITC directly at qitc@qld.gov.au
Contracting Services
ICT Security and Data Encryption
Programming
Project Management
System Analysis
Software Training