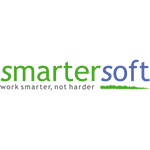 Business Ready QAssure Details
Business Ready QAssure number

14950

GITC/QITC Number
Q-6282
Legal Entity Name
Areanet Pty Ltd
Trading Entity Name
SmarterSoft
Website Address
http://www.smartersoft.com.au/
Street Address
Level 14, 309 Kent Street, Sydney, New South Wales, 2000, Australia
Phone Number
1300 66 12 88
Small-to-medium Business (SME)
Yes
Indigenous Business
No

To qualify as an indigenous business, a business must either: be at least 50% owned by Aboriginal or Torres Strait Islander people; employ at least 75% Aboriginal or Torres Strait Islander people; be an equal joint venture agreement with a majority-owned Aboriginal or Torres Strait Islander business entity.

Financial Check
No
General Contract
Comprehensive Contract
Supplier's Terms and Conditions
Bespoke Contract
Commencement Date
18/08/2016
Review Date
17/01/2021
ACN/ARBN/Overseas Org No.
114634561
ABN
Postal Address
PO BOX 1882, Bondi Junction, New South Wales, 1355, Australia
Fax Number
Email
info@smartersoft.com.au
Sales Contact

Mr

Martin

Scicluna

info@smartersoft.com.au

1300 66 12 88

Executive Summary
We deliver highly-flexible Data Collection, Validation and Workflow Solutions, 100% secured and supported in Australia. As good quality data is at the core of all good decision making, utilise the SmarterSoft cloud-based data management platform to effortlessly collect both simple and complex datasets online. Proven in both Government and NGO sectors, the platform is highly-configurable, reducing your IT costs and risks and providing all-important flexibility for the future.
Capabilities
Note: For those suppliers who currently hold GITC or QITC accreditation, to confirm accredited modules and for copies of documentation please contact QITC directly at qitc@qld.gov.au
Case, Software Development Tools
System Software - Other
Intranet/Internet Related
Application Software - Other
Developed Software
Web Design and Development
Developed Solutions
Web Services
Modifications
Maintenance/Support
System Analysis
Consulting - Information
Data Conversion and Modification
Database and Database Administration
Project Management
Project Management
Office Automation