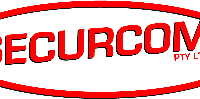 Business Ready QAssure Details
Business Ready QAssure number

15235

GITC/QITC Number
Q-6451
Legal Entity Name
Securcom Pty Ltd
Trading Entity Name
Securcom Pty Ltd
Website Address
www.securcom.com.au
Street Address
79/193 South Pine Rd, Brendale, Queensland, 4500, Australia
Phone Number
07 3881 6000
Small-to-medium Business (SME)
Yes
Indigenous Business
No

To qualify as an indigenous business, a business must either: be at least 50% owned by Aboriginal or Torres Strait Islander people; employ at least 75% Aboriginal or Torres Strait Islander people; be an equal joint venture agreement with a majority-owned Aboriginal or Torres Strait Islander business entity.

Cyber Security Insurance Coverage
Expires 31/05/2022
Financial Check
Yes
General Contract
No
Comprehensive Contract
No
Bespoke Contract
No
Supplier's Terms and Conditions
No
Commencement Date
09/05/2018
Review Date
17/05/2023
ACN/ARBN/Overseas Org No.
091110002
ABN
78091110002
Postal Address
79/193 South Pine Rd, Brendale, Queensland, 4500, Australia
Fax Number
Email
info@securcom.com.au
Sales Contact

Mr

Warwick

Thomas

info@securcom.com.au

0738816000

Executive Summary
Established in the year 2000, Securcom has 20 years' experience as a specialist security solution provider. Over that time, Securcom has become an industry leader, and continues to work with more than 20 major clients across a range of corporate and government sectors. The objective that Securcom has is to further establish themselves as the ultimate provider of choice of security management systems and servicing. This will be achieved through a structured process targeting higher value projects offered by the State and Federal Government Departments, Local and Regional Councils, Education and the larger corporate players in the infrastructure and mining industries, as well as maintaining and growing an existing commercial and high-rise residential customer base. Securcom has invested in expansion with offices on the Gold Coast, Canberra, Gladstone, Rockhampton, Townsville, and Newcastle, this opens up new territory for Securcom to develop and expand our market share across Queensland, NSW and the ACT. Securcom Pty Ltd is proud of its commitment to the development and provision of excellent products and services to its customers. Securcom Pty Ltd has successfully provided and will continue to provide high levels of customer satisfaction in a safe and professional manner.
Capabilities
Note: For those suppliers who currently hold GITC or QITC accreditation, to confirm accredited modules and for copies of documentation please contact QITC directly at qitc@qld.gov.au
Security Management
Maintenance/Support
Preventative Maintenance Services
Remedial Maintenance Services