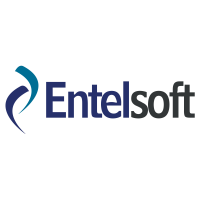 Business Ready QAssure Details
Business Ready QAssure number

16181

Legal Entity Name
Entelsoft Pty Ltd
Trading Entity Name
Entelsoft
Website Address
www.entelsoft.com.au
Street Address
Suite 8, 36 Agnes St, Fortitude Valley, Queensland, 4006, Australia
Phone Number
1300769001
Small-to-medium Business (SME)
Yes
Indigenous Business
No

To qualify as an indigenous business, a business must either: be at least 50% owned by Aboriginal or Torres Strait Islander people; employ at least 75% Aboriginal or Torres Strait Islander people; be an equal joint venture agreement with a majority-owned Aboriginal or Torres Strait Islander business entity.

Cyber Security Insurance Coverage
No
Financial Check
Yes
General Contract
Yes View contract
Comprehensive Contract
Yes View contract
Bespoke Contract
Yes View contract
Supplier's Terms and Conditions
Yes View contract
Commencement Date
25/06/2018
Review Date
15/11/2024
ACN/ARBN/Overseas Org No.
092067706
ABN
20092067706
Postal Address
PO BOX 329, Clayfield, Queensland, 4011, Australia
Fax Number
Email
office@entelsoft.com.au
Sales Contact

Mr

Adrian

Bell

adrian.bell@entelsoft.com.au

0732135364

Executive Summary
Entelsoft is a Brisbane-based consulting company specialised in the implementation and support of SAP applications (ERP, BW and BPC). Entelsoft is experienced in all key functional areas of SAP ERP including Financials; Logistics; Human Capital Management as well as the technical competencies such as ABAP, Basis, Security and Data Warehousing. Entelsoft is an ICTSS.1303B panel member for ICT Services provided to Queensland Government. (GITC Number: Q-6998) Entelsoft provides SAP Application Management Services for several major Queensland businesses. All our resources are based in Brisbane.
Capabilities
Note: For those suppliers who currently hold GITC or QITC accreditation, to confirm accredited modules and for copies of documentation please contact QITC directly at qitc@qld.gov.au
Database and Database Administration
Programming Language
System Software - Other
Modeling, Analysis and Decision Support
Application Software - Other
Developed Software
Developed Solutions
Web Services
Help Desk Services
Maintenance/Support
Packaged Software
Project Services
Contracting Services
Programming
Project Management
System Analysis
Software Training
Consulting - Information
Project Management
System Integration
Data Conversion and Modification
Modifications