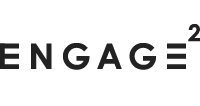 Business Ready QAssure Details
Business Ready QAssure number

19422

GITC/QITC Number
Q-6663
Legal Entity Name
Engage Squared Pty Ltd
Trading Entity Name
Engage Squared Pty Ltd
Website Address
https://engagesq.com/
Street Address
Level 6, 200 Adelaide Street, Brisbane, Queensland, 4000, Australia
Phone Number
+610391110082
Small-to-medium Business (SME)
Yes
Indigenous Business
No

To qualify as an indigenous business, a business must either: be at least 50% owned by Aboriginal or Torres Strait Islander people; employ at least 75% Aboriginal or Torres Strait Islander people; be an equal joint venture agreement with a majority-owned Aboriginal or Torres Strait Islander business entity.

Financial Check
Yes
General Contract
Yes View contract
Comprehensive Contract
Yes View contract
Supplier's Terms and Conditions
Yes View contract
Bespoke Contract
Yes View contract
Commencement Date
24/10/2017
Review Date
24/10/2020
ACN/ARBN/Overseas Org No.
601967837
ABN
66601967837
Postal Address
Level 22, 303 Collins Street, Melbourne, Victoria, 3000, Australia
Fax Number
Email
tom.hiscutt@engagesq.com
Executive Summary
Engage Squared is an experienced digital agency headquartered in Melbourne, with consultancy offices in Sydney, Brisbane, Auckland, and Minsk. We specialise in creating world-class websites, intranets and business systems using Microsoft SharePoint and Office 365.
Capabilities
Note: For those suppliers who currently hold GITC or QITC accreditation, to confirm accredited modules and for copies of documentation please contact QITC directly at qitc@qld.gov.au
Security Management
Intranet/Internet Related
Developed Software
Web Design and Development
Developed Solutions
Web Services
Modifications
Maintenance/Support
Consulting - Information
System Integration
Communication Technology Consulting - Telecommunication
Project Management