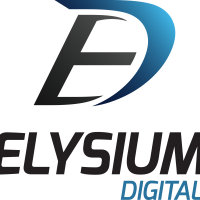 Business Ready QAssure Details
Business Ready QAssure number

23449

Legal Entity Name
Elysium Digital Pty Ltd
Trading Entity Name
Elysium Digital
Website Address
https://elysiumdigital.com.au/
Street Address
C/O Level 513-15 Lyonpark RoadNorth Ryde, New South Wales, 2113, Australia
Phone Number
0448 801 896
Small-to-medium Business (SME)
Yes
Indigenous Business
No

To qualify as an indigenous business, a business must either: be at least 50% owned by Aboriginal or Torres Strait Islander people; employ at least 75% Aboriginal or Torres Strait Islander people; be an equal joint venture agreement with a majority-owned Aboriginal or Torres Strait Islander business entity.

Cyber Security Insurance Coverage
No
Financial Check
Yes
General Contract
Yes View contract
Comprehensive Contract
Yes View contract
Bespoke Contract
Yes View contract
Supplier's Terms and Conditions
Yes View contract
Commencement Date
21/09/2021
Review Date
21/09/2022
ACN/ARBN/Overseas Org No.
649341613
ABN
17649341613
Postal Address
C/O Level 513-15 Lyonpark RoadNorth Ryde, New South Wales, 2113, Australia
Fax Number
Email
andrew.malone@elysiumdigital.com.au
Sales Contact

Mr

Ross

Fleming

ross.fleming@elysiumdigital.com.au

0448 801 896

Executive Summary
Elysium Digital has a proven track record of partnering with clients to achieve their digital transformation aspirations. We transform businesses, brands and people's lives through an engaging, collaborative approach that improves the experience for users through the innovative use of technology. We help our clients define and achieve their digital ambitions through experience focused, data-driven digital transformation, cloud services, and delivery excellence. We understand each client we partner with, their digital aspirations, and their vision for the future. Our human-centred approach means we enable personalised experiences that proactively address customer needs and engage end users at a deeper level. We are agile, and transfer our agile mind-set into our clients to deliver benefits long after the project closes. We help clients harness the full power of data to better understand customers and provide intelligent insights to optimise their business and help them achieve more.
Capabilities
Note: For those suppliers who currently hold GITC or QITC accreditation, to confirm accredited modules and for copies of documentation please contact QITC directly at qitc@qld.gov.au
Developed Software
Web Design and Development
Developed Solutions
Web Services
Modifications
Project Services
Recruitment Services
Contracting Services
ICT Security and Data Encryption
Programming
Project Management
System Analysis
Software Training
Consulting - Information
Project Management
Risk Management Services
Business Network and Strategic Alliance Facilitation
Communication Technology Consulting - Telecommunication
System Integration
Data Conversion and Modification