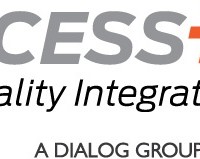 Business Ready QAssure Details
Business Ready QAssure number

11831

GITC/QITC Number
Q-5643
Legal Entity Name
Access Testing Pty Ltd
Trading Entity Name
AccessHQ
Website Address
www.accesshq.com
Street Address
144 Montague Road, South Brisbane, Queensland, 4101, Australia
Phone Number
(07) 3247 1000
Small-to-medium Business (SME)
No
Indigenous Business
No

To qualify as an indigenous business, a business must either: be at least 50% owned by Aboriginal or Torres Strait Islander people; employ at least 75% Aboriginal or Torres Strait Islander people; be an equal joint venture agreement with a majority-owned Aboriginal or Torres Strait Islander business entity.

Cyber Security Insurance Coverage
Expires 30/05/2022
Financial Check
Yes
General Contract
Yes View contract
Comprehensive Contract
Yes View contract
Bespoke Contract
Yes View contract
Supplier's Terms and Conditions
Yes View contract
Commencement Date
05/11/2014
Review Date
23/03/2023
ACN/ARBN/Overseas Org No.
069942552
ABN
13069942552
Postal Address
PO Box 3713, South Brisbane, Queensland, 4101, Australia
Fax Number
(07) 3247 1100
Email
brisbane@accesshq.com
Sales Contact

Mr

Jules

Barnes

brisbane@accesshq.com

0403 474 409‬

Executive Summary
AccessHQ is a specialist Quality Assurance and Testing services organisation. We are 100% Australian-owned employing over 320 consultants and part of the Dialog Group, Australia's largest privately owned ICT services organisation. As Australia's only Quality Integrator,we help organisations reimagine their approach to delivering quality technology. We define quality as meeting or exceeding customer expectations and therefore put customers at the centre of everything we do.
Capabilities
Note: For those suppliers who currently hold GITC or QITC accreditation, to confirm accredited modules and for copies of documentation please contact QITC directly at qitc@qld.gov.au
Consulting - Information
Diagnostic Software Tools
Application Software - Other
Contracting Services
ICT Security and Data Encryption
Programming
Project Management
System Analysis
Software Training
Audits
Project Management
Risk Management Services
ICT Facilities Management
System Integration
Disaster Recovery
Human Computer Interface
Network, System and Application Management
Modeling, Analysis and Decision Support
Web Design and Development
Business Network and Strategic Alliance Facilitation
Communication Technology Consulting - Telecommunication
System Software - Other
Intranet/Internet Related
Developed Software
Developed Solutions
Web Services
Modifications
Packaged Software
Security Management
Maintenance/Support
Project Services