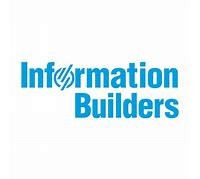 Business Ready QAssure Details
Business Ready QAssure number

12085

GITC/QITC Number
Q-3646
Legal Entity Name
Information Builders Pty Ltd
Trading Entity Name
Information Builders
Website Address
www.informationbuilders.com
Street Address
Suite 614Level 6, 20 Queen Street MelbourneMelbourne, Victoria, 3004, Australia
Phone Number
(02) 8223 0602
Small-to-medium Business (SME)
No
Indigenous Business
No

To qualify as an indigenous business, a business must either: be at least 50% owned by Aboriginal or Torres Strait Islander people; employ at least 75% Aboriginal or Torres Strait Islander people; be an equal joint venture agreement with a majority-owned Aboriginal or Torres Strait Islander business entity.

Financial Check
No
General Contract
Comprehensive Contract
Supplier's Terms and Conditions
Bespoke Contract
Commencement Date
05/04/2016
Review Date
30/04/2021
ACN/ARBN/Overseas Org No.
ABN
79007200982
Postal Address
Suite 101757 Bourke Street, DocklandsMelbourne, Victoria, 3008, Australia
Fax Number
N/A
Email
craig_smith@ibi.com
Sales Contact

Mr

Craig

Smith

craig_smith@ibi.com

0411 821 331

Executive Summary
Information Builders is a 45 year old privately held software company headquartered in New York City. Information Builders provides services in the fields of Business Intelligence & Analytics, Data Management, Data Governance, Data Integration and Data Quality and Master Data Management solutions. Our integrated platform for business intelligence (BI), analytics, data integration, and data quality, combined with our proven expertise, delivers value faster, with less risk.
Capabilities
Note: For those suppliers who currently hold GITC or QITC accreditation, to confirm accredited modules and for copies of documentation please contact QITC directly at qitc@qld.gov.au
Communications, Networking and Middle-ware
Modeling, Analysis and Decision Support
Application Software - Other
Maintenance/Support
Data Conversion and Modification
Database and Database Administration
Diagnostic Software Tools
Security Management
System Software - Other
Contracting Services
System Analysis
Software Training
Hosting Services
Mainframe
Midrange and Servers