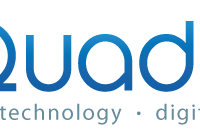 QAssure Details
QAssure number
12668

GITC number

Q-5766
General Contract
Yes
Comprehensive Contract
Yes
Supplier's Terms and Conditions
Bespoke Contract
Small-to-medium Business (SME)
Yes
QAssure Commencement Date
27/03/2015
Review Date
07/04/2018
Legal Entity Name
Queensland Technology Group Pty Ltd
Trading Entity Name
Quadtech
ACN/ARBN/Overseas Org No.
124097070
ABN
16124097070
Street Address
3 / 120 Campbell St, Toowoomba, Queensland, 4350, Australia
Postal Address
PO Box 1400, Toowoomba, Queensland, 4350, Australia
Phone Number
0746024102
Fax Number
0746417411
Email
admin@quadtech.com.au
Sales Contact

Mr

Darren

Mentor

dmentor@quadtech.com.au

0746024102

Website Address
www.quadtech.com.au
Executive Summary
Quadtech delivers full turnkey technology solutions, ranging from break-fix support to enterprise deployment and management. We provide software and hardware procurement services, as well as a nimble and customisable licensing solutions. Combined with our commercially proven web / software design and development capacity, as well as outstanding expereincing in wired and wireless communications, Quadtech provide a full suite of services and solutions to market.
Capabilities
Note: For those suppliers who currently hold GITC accreditation, to confirm GITC accredited modules and for copies of GITC documentation please contact GITC directly at gitc@qld.gov.au or Ph 07 3719 7689.
Components
Desktop
Midrange and Servers
Printed Circuit Boards
Hubs, Routers and Switches
LAN/WAN/MAN Data Communication Equipment
Premises Cabling and Cabling Equipment
Radio Equipment
Printers
Semi-conductors
Storage Devices
Wireless Communications Equipment - Data
Hardware Market - Other
Maintenance/Support
Preventative Maintenance Services
Remedial Maintenance Services
Communications, Networking and Middle-ware
Database and Database Administration
Diagnostic Software Tools
Human Computer Interface
Network, System and Application Management
Operating System
Programming Language
Security Management
System Software - Other
Intranet/Internet Related
Modeling, Analysis and Decision Support
Multimedia Presentation
Office Automation
Application Software - Other
Developed Software
Web Design and Development
Developed Solutions
Web Services
Modifications
Help Desk Services
Maintenance/Support
Packaged Software
Project Services
Contracting Services
ICT Security and Data Encryption
Programming
Project Management
System Analysis
Software Training
Audits
Consulting - Information
Disaster Recovery
Project Management
Risk Management Services
Business Network and Strategic Alliance Facilitation
Communication Technology Consulting - Telecommunication
ICT Facilities Management
Telecommunications Facilities Management
System Integration
Content/Information Provider
Infrastructure Provider
Hosting Services
Internet Services
Remote Access Services
Search Engine Registration Services
Internet Domain Name Services, incl. Registration
Data Conversion and Modification
Filtering Services
Mainframe
Wireless Communications Equipment - Voice
Provider Equipment on Customer Premises
Service/Access Provider - Mobile Data
Service/Access Provider - Mobile Voice
Service/Access Provider - Terrestrial Data
Service/Access Provider - Terrestrial Voice
Telecommunications - Other
PABX System