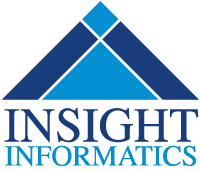 QAssure Details
QAssure number
10366

GITC number

Q-394
General Contract
Comprehensive Contract
Small-to-medium Business (SME)
Yes
QAssure Commencement Date
16/07/2014
Review Date
31/12/2017
Legal Entity Name
Insight Informatics Pty Ltd ATF The Insight Unit Trust
Trading Entity Name
Insight Informatics Pty Ltd
ACN/ARBN/Overseas Org No.
010979987
ABN
11484307509
Street Address
200 Kelvin Grove Road, Kelvin Grove, Queensland, 4059, Australia
Postal Address
PO Box 268, Red Hill, Queensland, 4059, Australia
Phone Number
07 3354 9946
Fax Number
07 3356 8242
Email
accounts@libero.com.au
Sales Contact

Mrs

Alina

Radbone

alina@libero.com.au

07 33563631 / Mobile 0418828 025

Website Address
www.insightinformatics.com.au
Executive Summary
Australian-owned Insight Informatics has developed specialist information management solutions since 1985. Web-based, mobile, interoperable & customisable, LIBERO supports the objectives of public, academic & corporate libraries in Australia, UK, Europe, Africa & UAE . UNO DISCOVERY provides singular, customisable & integrated search capabilities for any content, regardless of format or location. CIVICVIEW is a web-based enterprise management solution integrating operations across Local Govt.
Capabilities
Note: For those suppliers who currently hold GITC accreditation, to confirm GITC accredited modules and for copies of GITC documentation please contact GITC directly at gitc@qld.gov.au or Ph 07 3719 7689.
Case, Software Development Tools
Communications, Networking and Middle-ware
Database and Database Administration
Diagnostic Software Tools
Human Computer Interface
Network, System and Application Management
Operating System
Programming Language
Security Management
System Software - Other
HR Management
Intranet/Internet Related
Modeling, Analysis and Decision Support
Multimedia Presentation
Office Automation
Application Software - Other
Developed Software
Web Design and Development
Web Services
Modifications
Help Desk Services
Maintenance/Support
ICT Facilities Management
System Integration
Hosting Services
Remote Access Services
Data Conversion and Modification