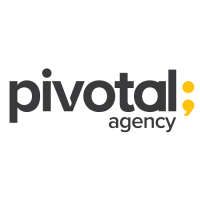 QAssure Details
QAssure number
11802

GITC number

Q-6405
General Contract
Comprehensive Contract
Small-to-medium Business (SME)
Yes
QAssure Commencement Date
14/12/2016
Review Date
14/12/2017
Legal Entity Name
Pivotal Agency Pty Ltd
Trading Entity Name
Pivotal Agency
ACN/ARBN/Overseas Org No.
116356864
ABN
Street Address
1/21 Millennium Cct, Helensvale, Queensland, 4212, Australia
Postal Address
PO Box 168, Oxenford, Queensland, 4210, Australia
Phone Number
0755803933
Fax Number
Email
hello@pivotalagency.com.au
Sales Contact

Mr

Mitch

Ellems

hello@pivotalagency.com.au

0755803933

Website Address
www.pivotalagency.com.au
Executive Summary
Originally formed in 2001 (under the name New Business Media), we set out from the beginning to be more than just a web design agency, instead to provide the convenience of a single relationship for all things digital, whilst never compromising on quality. During the years, our team has worked hard to establish a reputation as a first-class agency. We've had the opportunity to work with some of Australia's leading companies, from national brands to small and medium sized enterprises.
Capabilities
Note: For those suppliers who currently hold GITC accreditation, to confirm GITC accredited modules and for copies of GITC documentation please contact GITC directly at gitc@qld.gov.au or Ph 07 3719 7689.
Web Design and Development
Developed Solutions
Web Services
Modifications
Programming
Project Management
Hosting Services
Search Engine Registration Services
Internet Domain Name Services, incl. Registration