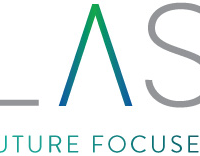 Business Ready QAssure Details
Business Ready QAssure number

18784

GITC/QITC Number
Q-6613
Legal Entity Name
Glass and Co Pty Ltd
Trading Entity Name
GLASS
Website Address
www.glassandco.com.au
Street Address
Level 23, 324 Queen St, Brisbane, Queensland, 4000, Australia
Phone Number
0409 589 030
Small-to-medium Business (SME)
Yes
Indigenous Business
No

To qualify as an indigenous business, a business must either: be at least 50% owned by Aboriginal or Torres Strait Islander people; employ at least 75% Aboriginal or Torres Strait Islander people; be an equal joint venture agreement with a majority-owned Aboriginal or Torres Strait Islander business entity.

Financial Check
Yes
General Contract
Comprehensive Contract
Supplier's Terms and Conditions
Bespoke Contract
Commencement Date
02/08/2017
Review Date
02/10/2020
ACN/ARBN/Overseas Org No.
158967812
ABN
47158967812
Postal Address
PO Box 351, Brisbane, Queensland, 4001, Australia
Fax Number
Email
info@glassandco.com.au
Sales Contact

Mr

Wayne

Custodio

wayne.custodio@glassandco.com.au

0451 797 677

Executive Summary
We at Glass are a consulting firm that cultivates talent, fosters individuality, manages risk and optimizes benefits for our customers. Through a unique pane of Glass, we see critical intersections between talent, assets and ideas. This approach allows us to drive new and exciting business outcomes on old business problems. We work on the premise of honesty, selflessness and collaboration and together we unlock potential.
Capabilities
Note: For those suppliers who currently hold GITC or QITC accreditation, to confirm accredited modules and for copies of documentation please contact QITC directly at qitc@qld.gov.au
Database and Database Administration
Contracting Services
ICT Security and Data Encryption
Programming
Project Management
System Analysis
Consulting - Information
Project Management
Risk Management Services
Communication Technology Consulting - Telecommunication
System Integration
Internet Services
Search Engine Registration Services
Data Conversion and Modification