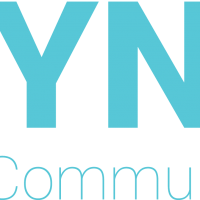 Business Ready QAssure Details
Business Ready QAssure number

11745

Legal Entity Name
Skynet Satellite Communications Pty Ltd
Trading Entity Name
Skynet Satellite Communications
Website Address
skynetsatcom.com
Street Address
Level 116 Edmondstone StreetNewmarket, Queensland, 4051, Australia
Phone Number
0738605511
Small-to-medium Business (SME)
Yes
Indigenous Business
No

To qualify as an indigenous business, a business must either: be at least 50% owned by Aboriginal or Torres Strait Islander people; employ at least 75% Aboriginal or Torres Strait Islander people; be an equal joint venture agreement with a majority-owned Aboriginal or Torres Strait Islander business entity.

Cyber Security Insurance Coverage
No
Financial Check
Yes
General Contract
No
Comprehensive Contract
No
Bespoke Contract
No
Supplier's Terms and Conditions
No
Commencement Date
28/11/2014
Review Date
28/11/2022
ACN/ARBN/Overseas Org No.
101529702
ABN
29101529702
Postal Address
PO Box 63, Hamilton, Queensland, 4007, Australia
Fax Number
Email
accounts@skynetsatcom.com
Sales Contact

Mr

Rodney

Stuckey

rodney.stuckey@skynetsatcom.com

0738605511

Executive Summary
SkyNet Satellite Communications is a global leading provider of satellite communications systems and business intelligence software including hardware, airtime and service. Based in Queensland Australia, SkyNet is developing new cutting edge technologies to assist the global Aviation, Land Transport, Remote Telemetry, Personal Safety and Marine industries. SkyNet has a range of innovative products that utilise Location Based Services to provide duress alarms, tracking and job dispatch.
Capabilities
Note: For those suppliers who currently hold GITC or QITC accreditation, to confirm accredited modules and for copies of documentation please contact QITC directly at qitc@qld.gov.au
LAN/WAN/MAN Data Communication Equipment
Satellite Equipment
Wireless Communications Equipment - Data
Wireless Communications Equipment - Voice
Application Software - Other
Developed Solutions
Satellite Services
Service/Access Provider - Terrestrial Data
Service/Access Provider - Terrestrial Voice