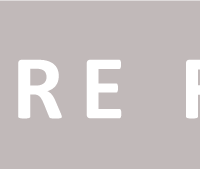 Business Ready QAssure Details
Business Ready QAssure number

12292

GITC/QITC Number
Q-4039
Legal Entity Name
Future Fleet International Pty Ltd
Trading Entity Name
Future Fleet Pty Ltd
Website Address
www.futurefleet.com.au
Street Address
Unit 1 253 South Street, Cleveland, Queensland, 4163, Australia
Phone Number
07 32863220
Small-to-medium Business (SME)
Yes
Indigenous Business
No

To qualify as an indigenous business, a business must either: be at least 50% owned by Aboriginal or Torres Strait Islander people; employ at least 75% Aboriginal or Torres Strait Islander people; be an equal joint venture agreement with a majority-owned Aboriginal or Torres Strait Islander business entity.

Cyber Security Insurance Coverage
No
Financial Check
Yes
General Contract
Yes View contract
Comprehensive Contract
No
Bespoke Contract
Yes View contract
Supplier's Terms and Conditions
Yes View contract
Commencement Date
15/01/2015
Review Date
27/05/2023
ACN/ARBN/Overseas Org No.
10507686453105076864
ABN
53105076864
Postal Address
PO BOX 1255, Capalaba, Queensland, 4157, Australia
Fax Number
07 32863229
Email
mworthington@futurefleet.com.au
Sales Contact

Mr

Michael

Worthington

mworthington@futurefleet.com.au

07 32863220

Executive Summary
Future Fleet is an Australian based company founded in 2003 at the advent of GPS technology requirements within the transport and logistics industries. Today Future Fleet is one of Australia's leading providers of advanced telematics for fleet management and GPS vehicle and asset tracking solutions bosting major customers in the Enterprise and Government sectors. Our Solutions support IVMS Tracking and advanced Ai Distraction and Fatigue Visual monitoring and alerting technology.
Capabilities
Note: For those suppliers who currently hold GITC or QITC accreditation, to confirm accredited modules and for copies of documentation please contact QITC directly at qitc@qld.gov.au
Satellite Equipment
Wireless Communications Equipment - Data
Hardware Market - Other