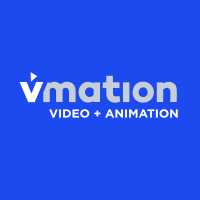 Business Ready QAssure Details
Business Ready QAssure number

13669

GITC/QITC Number
Q-6598
Legal Entity Name
Vmation Pty ltd
Trading Entity Name
Vmation
Website Address
www.vmation.com.au
Street Address
7 Diddams Lane, Brisbane, Queensland, 4000, Australia
Phone Number
0415112244
Small-to-medium Business (SME)
Yes
Indigenous Business
No

To qualify as an indigenous business, a business must either: be at least 50% owned by Aboriginal or Torres Strait Islander people; employ at least 75% Aboriginal or Torres Strait Islander people; be an equal joint venture agreement with a majority-owned Aboriginal or Torres Strait Islander business entity.

Cyber Security Insurance Coverage
No
Financial Check
Yes
General Contract
No
Comprehensive Contract
No
Bespoke Contract
No
Supplier's Terms and Conditions
No
Commencement Date
28/07/2017
Review Date
12/06/2024
ACN/ARBN/Overseas Org No.
606392107
ABN
95606392107
Postal Address
7 Diddams Lane, Brisbane, Queensland, 4000, Australia
Fax Number
Email
accounts@vmation.com.au
Sales Contact

Mr

Nic

Hawkins

nic.hawkins@vmation.com.au

0415112244

Executive Summary
Vmation is Australia's leading full-service video and animation production company that specialises in creating engaging and dynamic videos for a range of industries, including government, mining, energy, construction, medical and education. Our comprehensive suite of services encompasses everything from corporate training and safety to culture and internal communications. Our expertly crafted induction, testimonial and product videos are complemented by an array of creative offerings including animation, piece to camera, aerial footage, and supporting marketing collateral. With over a decade of experience in the industry, our team of dedicated producers manages every step of the process to create videos that effectively connect with your target audience. We have the expertise to bring your vision to life and create tailored, professional content that keeps your audience engaged and informed.
Capabilities
Note: For those suppliers who currently hold GITC or QITC accreditation, to confirm accredited modules and for copies of documentation please contact QITC directly at qitc@qld.gov.au
Desktop
Midrange and Servers
Printed Circuit Boards
LAN/WAN/MAN Data Communication Equipment
Printers
Storage Devices
Videoconferencing Equipment
Hardware Market - Other