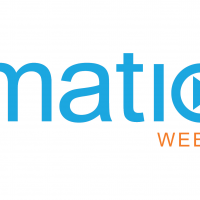 Business Ready QAssure Details
Business Ready QAssure number

13669

GITC/QITC Number
Q-6598
Legal Entity Name
Vmation Pty Ltd
Trading Entity Name
Vmation
Website Address
www.vmation.com.au
Street Address
510 Adelaide Street, Brisbane, Queensland, 4000, Australia
Phone Number
0415 112 244
Small-to-medium Business (SME)
Yes
Indigenous Business
No

To qualify as an indigenous business, a business must either: be at least 50% owned by Aboriginal or Torres Strait Islander people; employ at least 75% Aboriginal or Torres Strait Islander people; be an equal joint venture agreement with a majority-owned Aboriginal or Torres Strait Islander business entity.

Financial Check
No
General Contract
Comprehensive Contract
Supplier's Terms and Conditions
Bespoke Contract
Commencement Date
28/07/2017
Review Date
28/07/2018
ACN/ARBN/Overseas Org No.
606392107
ABN
95606392107
Postal Address
7 Diddems Lane, Brisbane, Queensland, 4000, Australia
Fax Number
Email
nic.hawkins@vmation.com.au
Sales Contact

Mr

Jason

Tunguy-Desmarais

jason@vmation.com.au

0409336626

Executive Summary
Specialist Web Video and Digital production agency. We provide a complete web video service from workshops, strategy, pre- and post production to implementation. We offer full animation, interview, piece to camera, investor and stakeholder relations, showcase and documentary. We have a highly skilled team, mostly ex-broadcast and marketing background. We have a PhD qualified Scientist who now specialises in financial and healthcare communication.
Capabilities
Note: For those suppliers who currently hold GITC or QITC accreditation, to confirm accredited modules and for copies of documentation please contact QITC directly at qitc@qld.gov.au
Intranet/Internet Related
Multimedia Presentation
Web Services
Content/Information Provider
Communications, Networking and Middle-ware