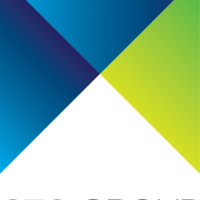 Business Ready QAssure Details
Business Ready QAssure number

17331

GITC/QITC Number
Q-6397
Legal Entity Name
CTOG Pty Ltd ATF CTOG Unit Trust (Trading Name: CTO Group)
Trading Entity Name
CTO Group
Website Address
http://ctogroup.com.au
Street Address
6 Oxley Street, Griffith, ACT, 2603, Australia
Phone Number
02 6171 6600
Small-to-medium Business (SME)
Yes
Indigenous Business
No

To qualify as an indigenous business, a business must either: be at least 50% owned by Aboriginal or Torres Strait Islander people; employ at least 75% Aboriginal or Torres Strait Islander people; be an equal joint venture agreement with a majority-owned Aboriginal or Torres Strait Islander business entity.

Financial Check
Yes
General Contract
Comprehensive Contract
Supplier's Terms and Conditions
Bespoke Contract
Commencement Date
06/12/2016
Review Date
18/01/2021
ACN/ARBN/Overseas Org No.
154780882
ABN
32867906135
Postal Address
PO Box 3780, Manuka, ACT, 2603, Australia
Fax Number
Email
accounts@ctogroup.com.au
Sales Contact

Mr

Kym

Rawlings

bdo@ctogroup.com.au

02 6171 6600

Executive Summary
A TRUSTED ADVISOR We founded CTO Group in 2010 to meet the need for trusted advice on how organisations could advance towards digital maturity and service excellence. The specific tasks have varied, but the overall journey has been the same: Facilitating and enabling the path towards technical and organisational maturity. In addition to our Advisory services, we can augment your teams and skills to drive change and improvement. We don't just engage, we embed best practice in your organisation.
Capabilities
Note: For those suppliers who currently hold GITC or QITC accreditation, to confirm accredited modules and for copies of documentation please contact QITC directly at qitc@qld.gov.au
Web Design and Development
Developed Solutions
Web Services
Packaged Software
Project Services
Recruitment Services
Contracting Services
ICT Security and Data Encryption
Programming
Project Management
System Analysis
Software Training
Audits
Consulting - Information
Disaster Recovery
Project Management
Risk Management Services
Business Network and Strategic Alliance Facilitation
Communication Technology Consulting - Telecommunication
System Integration
Data Conversion and Modification