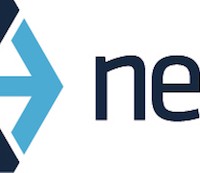 Business Ready QAssure Details
Business Ready QAssure number

10485

GITC/QITC Number
Q-3613
Legal Entity Name
Netbi Pty Ltd
Trading Entity Name
Netbi Pty Ltd
Website Address
www.netbi.com.au
Street Address
Level 2, 29 Black Street, Milton, Queensland, 4064, Australia
Phone Number
0404868053
Small-to-medium Business (SME)
Yes
Indigenous Business
No

To qualify as an indigenous business, a business must either: be at least 50% owned by Aboriginal or Torres Strait Islander people; employ at least 75% Aboriginal or Torres Strait Islander people; be an equal joint venture agreement with a majority-owned Aboriginal or Torres Strait Islander business entity.

Financial Check
No
General Contract
Comprehensive Contract
Supplier's Terms and Conditions
Bespoke Contract
Commencement Date
27/06/2016
Review Date
28/06/2020
ACN/ARBN/Overseas Org No.
120804864
ABN
20120804864
Postal Address
PO Box, 3069, Ashgrove East, Queensland, 4060, Australia
Fax Number
Email
accounts@netbi.com.au
Sales Contact

Mr

Walter

Weber

w.weber@netbi.com.au

0416 288 909

Executive Summary
netBI is the leading provider of cloud-based, large-scale data warehousing, data analytics, business intelligence, data animations and reporting solutions and services designed specifically for the public transit and transport sectors. netBI federates data from multiple sources (e.g., traffic, vehicle location, ticketing systems, weather data, incidents, etc.) to derive information to optimise efficiency and effectiveness of transport networks and systems.
Capabilities
Note: For those suppliers who currently hold GITC or QITC accreditation, to confirm accredited modules and for copies of documentation please contact QITC directly at qitc@qld.gov.au
Case, Software Development Tools
Communications, Networking and Middle-ware
Database and Database Administration
Diagnostic Software Tools
Human Computer Interface
Network, System and Application Management
Operating System
Programming Language
Security Management
Transaction Processing Monitor
System Software - Other
HR Management
Intranet/Internet Related
Modeling, Analysis and Decision Support
Multimedia Presentation
Office Automation
Application Software - Other
Developed Software
Web Design and Development
Developed Solutions
Web Services
Modifications
Help Desk Services
Maintenance/Support
Contracting Services
ICT Security and Data Encryption
Programming
Project Management
System Analysis
Software Training
Consulting - Information
Disaster Recovery
Project Management
Business Network and Strategic Alliance Facilitation
Communication Technology Consulting - Telecommunication
ICT Facilities Management
Data Conversion and Modification